Take courage. It is Me, do not be afraid.
Where your treasure is, there you'll find your heart too.
One only thing is needed.
You are the light of the world.
story
You've certainly already heard the story we are going to tell you, its protagonist with his tales and teachings on life, love and forgiveness. He is one of the most important historical figures, but our design will be different from the one you are used to, you will find bright and cheerful colours together with a modern and original graphic. Either you are a child or an adult, a parent or an educator, look at these images and animations we have created for you, so that we can go on reliving together these tales. Whether you're alone, with your friends or family, wear your best smile, come and discover our coloured world.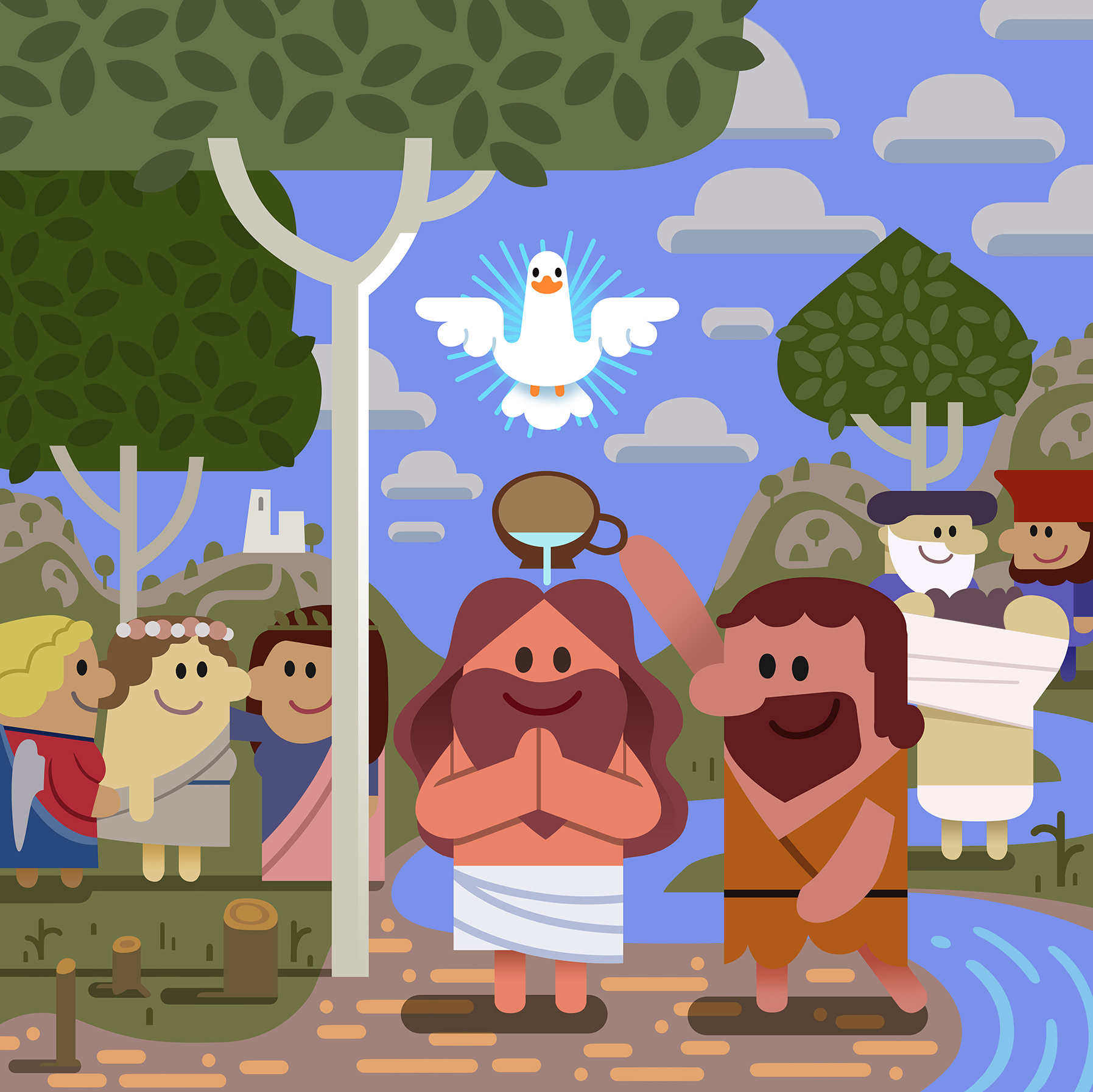 illustrations
Through coloured and enjoyable illustrations, we'll find our characters in the artwork of the most famous artists of the past: simple images of men and women living these stories, the symbols, the icons and the landscapes of this ancient tradition. Through pleasant animations you'll listen to the most relevant and best known episodes. Either you're a man or a woman, a poor or a rich, coming from the North or the South of this incredible world, we'll read again together this long tale addressed to anyone who wants to open his heart again.
animations
Look at our animations on Youtube channel; you can listen to them in English and Italian. Subscribe to the channel and stay with us.
THE PARABLE OF THE TALENTS
THE PARABLE OF THE VINEYARD WORKERS
THE PARABLE OF THE UNFORGIVING SERVANT